Introducing: The Porta-Pit Portable Concrete Washout Materials Containment Bin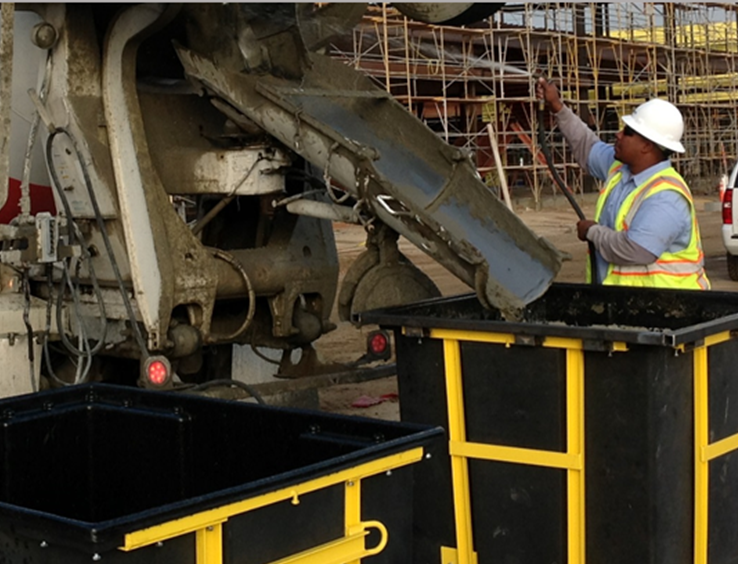 What makes The Porta-Pit unique?
Durability

– Porta-Pit is made of a revolutionary cross link polyethylene that's five times stronger than ordinary polypropylene plastic.

Security

– A uniquely designed locking lid prevents water from escaping during transport

Light weight

–Porta-Pit weighs approx. 150 pounds empty and can be moved by hand.

High capacity

–It comes in three sizes; the largest holds approximately 2 cubic yards.